Phyllis Angstreich Scholarship Fund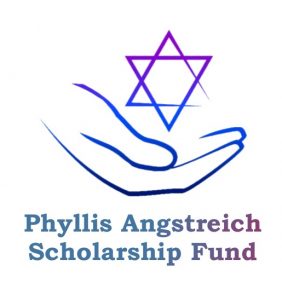 The Phyllis Angstreich Scholarship Fund, in partnership with Temple Chaverim, has been established to celebrate Phyllis and her legacy.
Phyllis was devoted to her family, her students, and the temple as a founding member, serving on many committees over 20 years.
Inspired by her dedication to education, we've created the Phyllis Angstreich Scholarship Fund to support the school-aged members of our community.
Middle and High School students in our Temple Chaverim Family:
Looking for help to pay for an awesome Jewish experience like camp or a social action project?
Apply for the Phyllis Angstreich Scholarship for up to $1,000 of funding to help pay your way!
Scholarships are need-based and merit-based.
Apply within 3-4 months of need.
Applications considered on a rolling basis.
Up to $2,500 given annually per year.
Questions? Email us!