Social Action
Throughout the year, members of Temple Chaverim do their part to help repair the world, consistent with our interpretation of the principal of Tikkum Olam. The Social Action Committee and its volunteers are active participants in many community activities that are geared to helping others in need.
Any member of Temple Chaverim is qualified to participate in the activities below, except when the organizations we are supporting set age limits. Nobody has to officially join the Social Action Committee and all coordination is done via e-mail, so there is no need to attend any additional meetings. Our Social Action Committee page will be updated regularly with details on upcoming events.
If you have any ideas for a new project or if you have any questions about the Social Action Committee, please email: socialaction@templechaverim.org
Below are some examples of the volunteer activities available to Temple Chaverim members.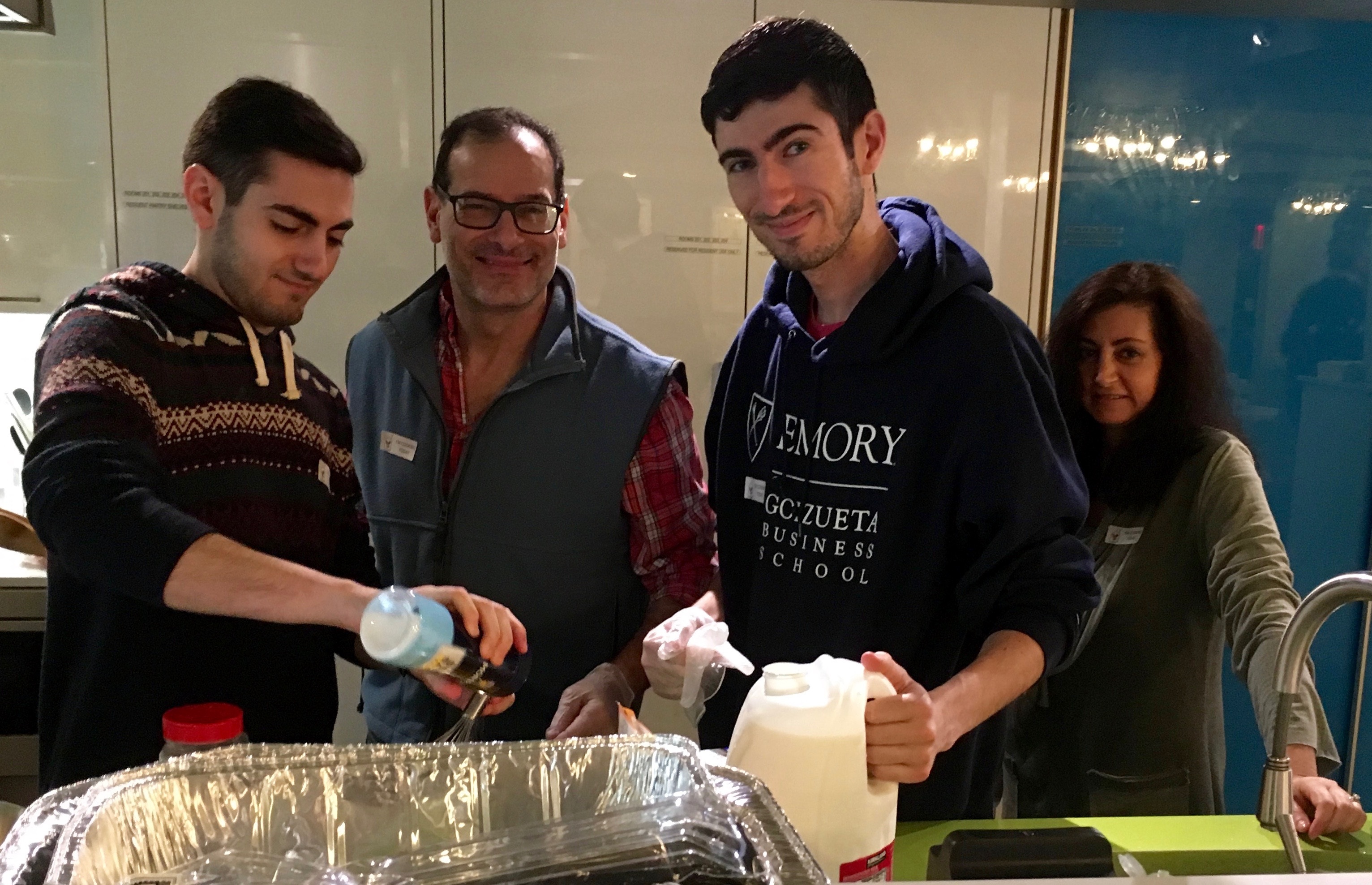 Ronald McDonald House of Long Island
For the past few years, members of Temple Chaverim have volunteered to prepare brunch on Easter Sunday and Christmas morning for the residents of the Ronald McDonald House of Long Island in New Hyde Park. The brunch events are so popular that we have typically prepare brunch on at least two additional mornings throughout the year. Our teams of adult (16 and over) chefs and bakers prepare delicious meals for the families and this activity is so popular with our members that we always have a waiting list.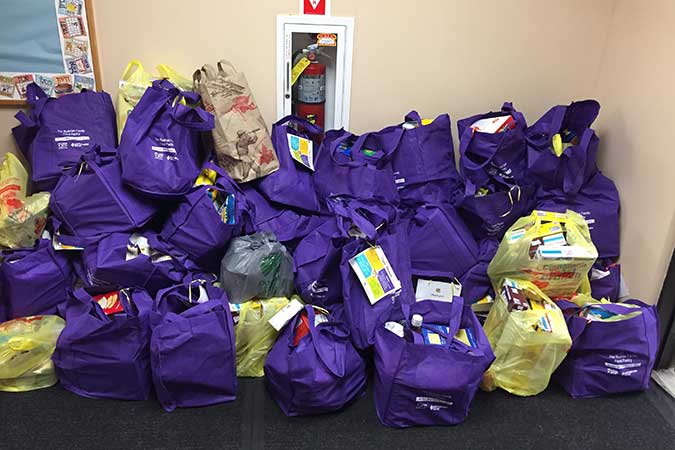 Food Drives
Throughout the year, Temple Chaverim coordinates food drives for those in our community needing our support. Our largest food drive is typically held around the time of the High Holidays. Through the generosity of our temple members, we are able to help restock local food pantries, like the one at the Plainview Mid-Island Y JCC. At other times our members have donated fresh produce to Ronald McDonald House of Long Island. In addition to the food donations we receive for local families, we have also hosted food drives specifically for pets.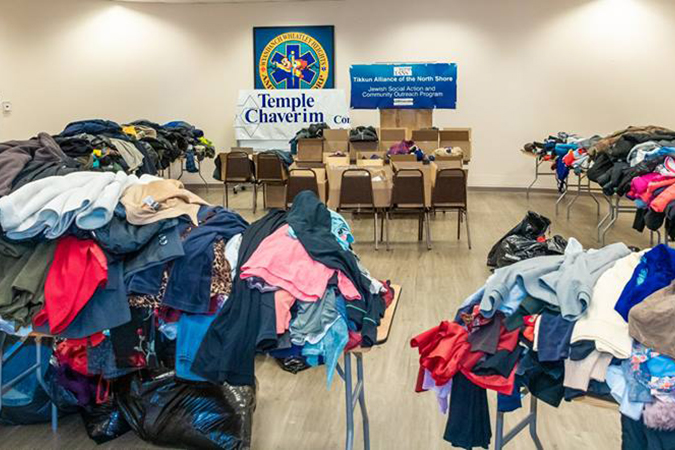 Clothing/Diaper Drive
Every fall, Temple Chaverim and several other local synagogues participate in a coat and clothing drive that is held in Wyandanch. Through the donations of our members, we are able to provide warm clothing for families and individuals who might otherwise not have the resources to buy winter coats or other warm clothing. In 2018, we also hosted our first diaper drive. Many working parents need to provide clean diapers and wipes when they drop off their children at daycare. Our temple members generously donated thousands of diapers and wipes, which went to families in need.
Dressy Dress Collection
In late winter or early spring, Temple Chaverim collects gently used formal women's clothing. Our generous members have donated some of their favorite dresses and accessories from proms, weddings, bat mitzvahs and other formal affairs. The dresses and accessories are then made available at the annual Long Island Prom Boutique.