September 9, 2023, 8:00 pm - 9:00 pm
Add to iCal | Add to Google Calendar
Come join Temple Chaverim as we welcome back musician Ben Pagliaro
Saturday, September 9th Concert at 8:00pm
Followed by Selichot Services at 9:00pm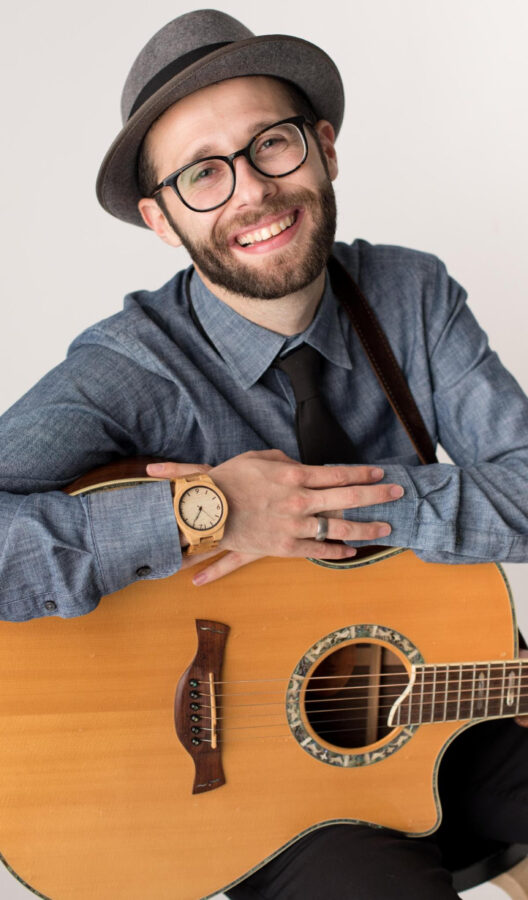 Ben grew up going to Temple Chaverim and URJ Eisner Camp. He is now a Professional Song Leader which means that for a living he teaches the richness of Jewish life through music.

Ben cares deeply about generating moments of relationship, meaning, and playfulness wherever he goes. He currently lives in Brooklyn, NY with his wife, Rabbi Bailey Romano and his cat, Motzi Lechem.

He's so excited to return to his home congregation to share his music with the school and congregation.

Please call the Temple office if you have any questions at (516) 367-6100.