Dogs In Motion – Chaverim Canine
April 12, 2021 - May 3, 2021, All Day
Add to iCal | Add to Google Calendar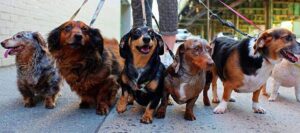 Small Groups Initiative this Spring program
All of our sessions will begin after the Passover Break.
Dogs In Motion – Chaverim Canines (Elysa Lepselter) weekly for 4 weeks
Dogs need exercise and interaction just like their humans. Join Chaverim's WOOF PACK for a 45 minute walk around the neighborhood. You and your dog will have a paw-sitively great time!
EVENTS - Dogs In Motion - Chaverim Canines
"*" indicates required fields