Mussar Class on Zoom with Rabbi Zeller
July 19, 2021, 7:00 pm
Add to iCal | Add to Google Calendar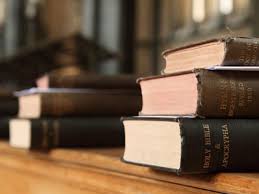 Mussar Class on ZOOM with Rabbi Zeller – 7:00 pm
Please join Rabbi Zeller (via Zoom) for three sessions on Mussar, Monday July 19th, July 26th and August 9th at 7pm.
What is Mussar? Mussar is virtue-based ethics steeped in our tradition. Mussar is a Jewish spiritual practice that gives instructions on how to lead an ethical and meaningful life. Originally stemming from the Orthodox Jews of Lithuania, this movement within Judaism seeks to improve our moral identity, thereby improving our lives.
In this 3-part class we will introduce the ideas of mussar and how to study it and begin exploring our own spiritual practices to incorporate mussar. It is highly recommended that you purchase "Everyday Holiness" by Alan Morinis (though not required).
EVENT - Massur Class with Rabbi Zeller on Zoom
"*" indicates required fields